Tailored, expert procurement-solutions
We help businesses devise quality solutions that deliver the best value from procurement and suppliers.
Our friendly procurement experts are here to clarify the complex and collaborate with your team to develop a long-term strategy that helps your business run as efficiently as possible.
Leaders in innovation & sustainability
Our data-led approach means that we're constantly innovating and embracing technological advancements that will add lasting value to your business.
As leaders in sustainable procurement, we want to make sure your business is ready for the future and help drive positive change across our industry and beyond.
Sectors
Our remit is vast and spans a range of sectors. We know your industry and will use our knowledge and experience to devise solutions that are mindful of the current climate and unique to your business.
Categories
We deliver innovative value across a range of categories within your business.
Facilities & Property Management
Infrastructure & Construction
Services
Our flexible and immersive approach forms an efficient procurement process that maximises your business performance.
Our solutions combine technology, collaboration and insight to deliver the best possible outcomes for your business and help drive positive change.
Case Studies
Overseeing the provision of new staff for M&E services
The client needed provision of dedicated on site staff to fulfil the requirements of M&E services that met the standard of business.
Delivering a change in software provision
A large tax and accountancy consultant who required assistance negotiating a change in software provision.
Leading cost management in marketing
A large debt management company who need marketing cost management.
Project management of the supply of new IT infrastructure
A leading developer within the property sector in the UK.
Our Clients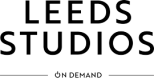 Open Minds
We want to inspire sustainable change across our industry and beyond through collaboration, conversation, and by challenging what we think we know.